For the past two years, students and alumni visited the ITESM Annual Job Fair at the Monterrey and Guadalajara Campuses to see what opportunities and resources were available.
Companies gave students an opportunity to submit their resumes with them to start the job application process. More than 50 different companies had recruiters come and speak with students seeking positions or internships within their companies.
Jonajo Consulting was one of these companies; A Silicon Valley company, dedicated to help clients by providing them with Technology, staffing and nearshoring solutions, providing students the opportunity to gain a lot of learning and experience in the process by teaching them best practices and exposing them to an international arena of clients.
What do job seekers want?
College graduates, which make up the majority of these job seekers, show a growing interest to find a job that provides not only a fair salary but also an opportunity to get exposure to global markets. They seek to learn best practices from experienced people that have been around the block. They also look for companies that value innovation and opportunities for growth. They seek to have mentors instead of bosses that will coach them to improve their skills. Young professionals are increasingly looking for jobs that offer flexible hours and are results-based.
At Jonajo Consulting, there are plenty of opportunities to be exposed to global markets, to learn and grow, and to enjoy flexible working arrangements. We believe that smart people can work from anywhere, as the only tools they need to do their work is their brain, phone, and laptop.
Applicants were very intrigued to become a part of a company that has a Silicon Valley culture. They also appreciated the fact that they could have a one-on-one chat with Mr. Widjaja, since Jonajo Consulting was the only company at the job fair which leader was present to personally talk to students.
In my personal experience, working at Jonajo Consulting has lead me to hone skills that I didn't even know I would practice for my job position. At the beginning, I focused on boosting internal marketing efforts. After a few months, I gradually got involved in Business Development activities too. I noticed that I was getting valuable knowledge from being able to participate in meetings between clients and our Founder, Mr. Widjaja. Learning how business negotiations happen and, even more interestingly, how flexibility and tailoring is important when catering to international clients. This led me to learn about the importance of having an international business mindset.

A great way to create a promising career is to, as you practice your own skills, keep learning and having a team push you to become the best version of your professional self.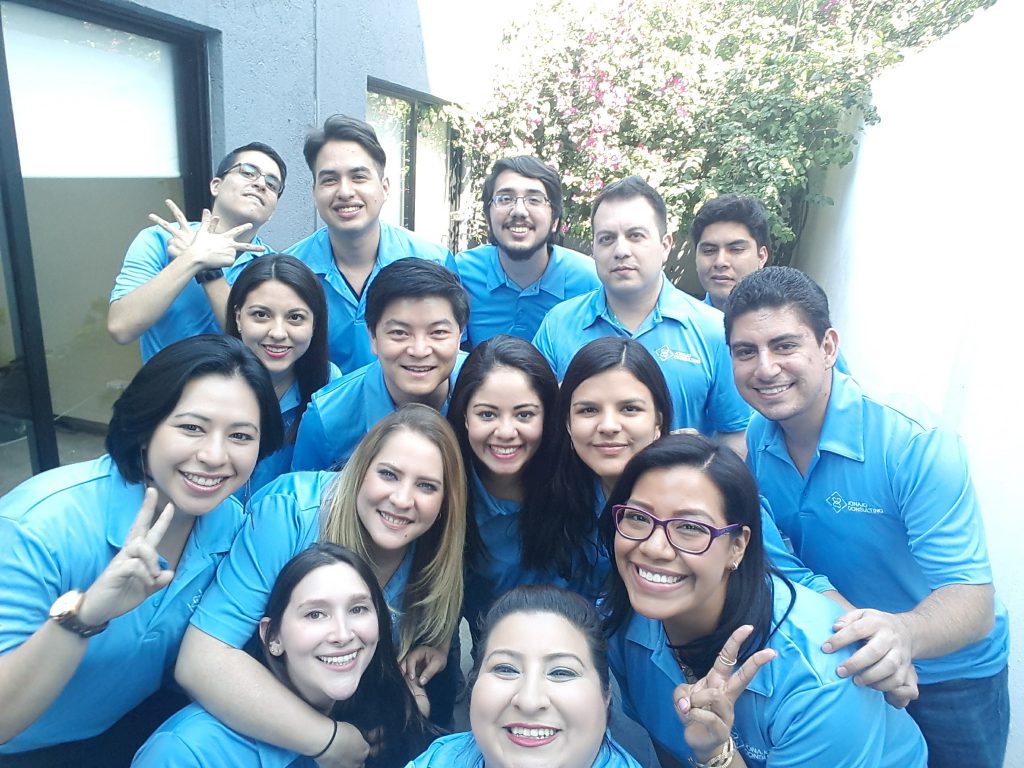 Join our team!