User research is a key component to help you create user-friendly products. It helps drive the design process to understand consumer needs, behaviors, and motivations. To make sure users have a clear understanding and a good experience using the product we need to analyze their expectations and how they are being met. Here are some ways to integrate user research into the design process:
User Research When Benchmarking
When we start the design process it is important to assess our competitors and set a baseline with industry standards. This helps identify what competitors are doing correctly and where they fail to meet consumer expectations. Gather insights by conducting user surveys and interviews. Meet with real potential users and ask them if they currently use your competitor's product, what they think about it, and what they would improve. Consumers will easily identify what they struggle with and you can leverage this information to help build your design and give a solution to this problem. If possible conduct usability tests on your competitors' products and gather feedback to help you set your project's goals and priorities. 
Test your Information Architecture
In this step, we focus on structuring and organizing the content so that the navigation and the features make sense for the final users. Using methods such as card sorting and tree testing
helps drive the design by understanding how users categorize and access information. It will make it easier to define the navigation hierarchy and where to place key resources or features.

Enhance Wireframes through User-Centric Insights
Once the content is organized and we want to create the outline for the product, user research can be brought into the process by conducting usability tests with your physical or digital wireframes. Assign tasks and let the users navigate the product. Test the layout, content placement, and the overall flow. Make sure the main path is clear to the users, and add extra questions if needed. This will help you have a clear idea of how consumers interact with your product and if the proposed structure works or needs adjustments. 
Evaluate your User Interface
When the structure is tested and approved, creating user interface proposals helps you align the product with the company's branding. Customize the look and feel to match users' expectations gathered from the interviews. Conduct surveys or focus groups to collect insights on color schemes, typography, images, layout, and general aesthetics. The feedback can be used to create an interface that represents the brand and resonates with your target audience.
Guide the Implementation with User Feedback
Prototypes help you refine the consumer experience. Usability testing with interactive prototypes made in Figma, Marvel App, or Invision allows you to identify pain points, validate design decisions, and gather consumer feedback before starting development. However, sometimes time constraints prevent teams from doing prototypes before implementing so when this happens it is important to test once the design is implemented. Conduct usability tests on the working product to identify any usability issues, accessibility concerns, or performance problems. This feedback will help developers make real-time adjustments and enhance the consumer experience.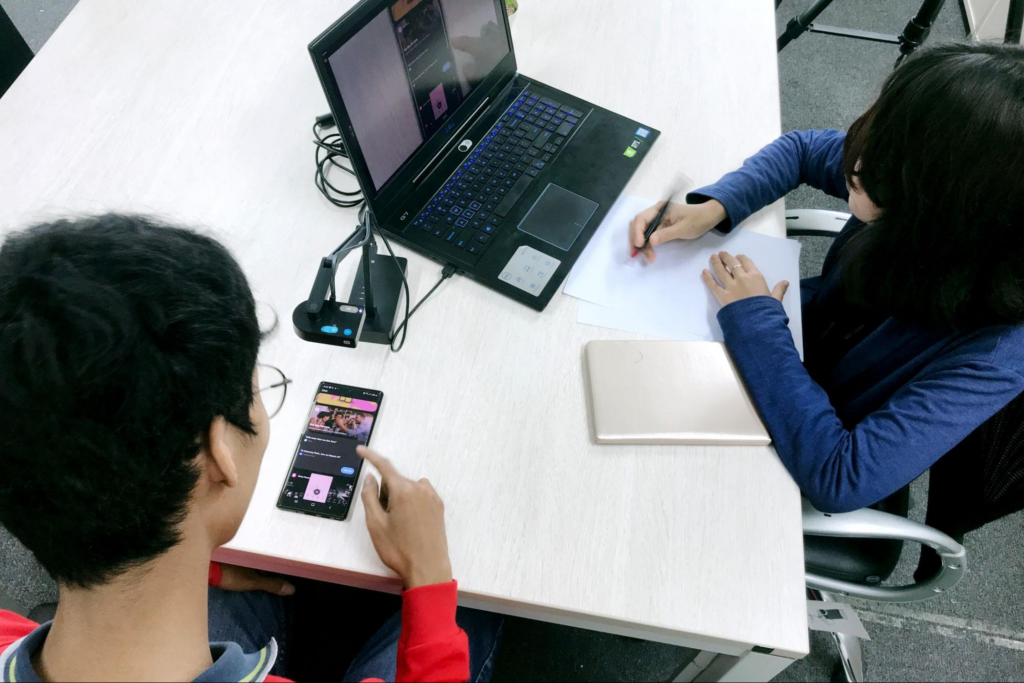 Analyze and Iterate
Finally, the design is an ongoing process and user research plays a significant role in continuous improvement. Keep collecting consumer feedback post-launch through surveys and analytics. Use the data to prioritize future updates and enhancements, ensuring that your product evolves to meet changing user needs. If needed go back to the beginning and conduct user interviews where you get to rediscover initial user needs and see how you met them and where you are lacking so you can improve the experience.
We suggest using: Google Analytics

User research can be conducted during any step of the design process. It will help your product succeed and meet user needs as well as deliver a satisfying experience. Research provides valuable insights that can shape or reshape the design resulting in a successful and user-friendly final product. Remember that consumer research is an ongoing process, and continuously listening to user feedback is the key to a product's long-term success.  User Research is a complex task, but having experts like Jonajo Consulting by your side can make a big difference in achieving both security and user satisfaction.