Websites are basically brick-and-mortar stores for companies. After all, they ultimately have similar effects, but at a more economical cost. For example, users are able to learn more about a company from their website as if they were to walk into the store (Maybe even more), purchase the same products or services they would at a store, and much more. Therefore, many companies have focused their resources on creating their digital entities. However, for you to actually benefit from this, you need to have a good web design. Hence, this article explores the benefits of great website design, and how it can help the future of your company.
First Impressions From Web Design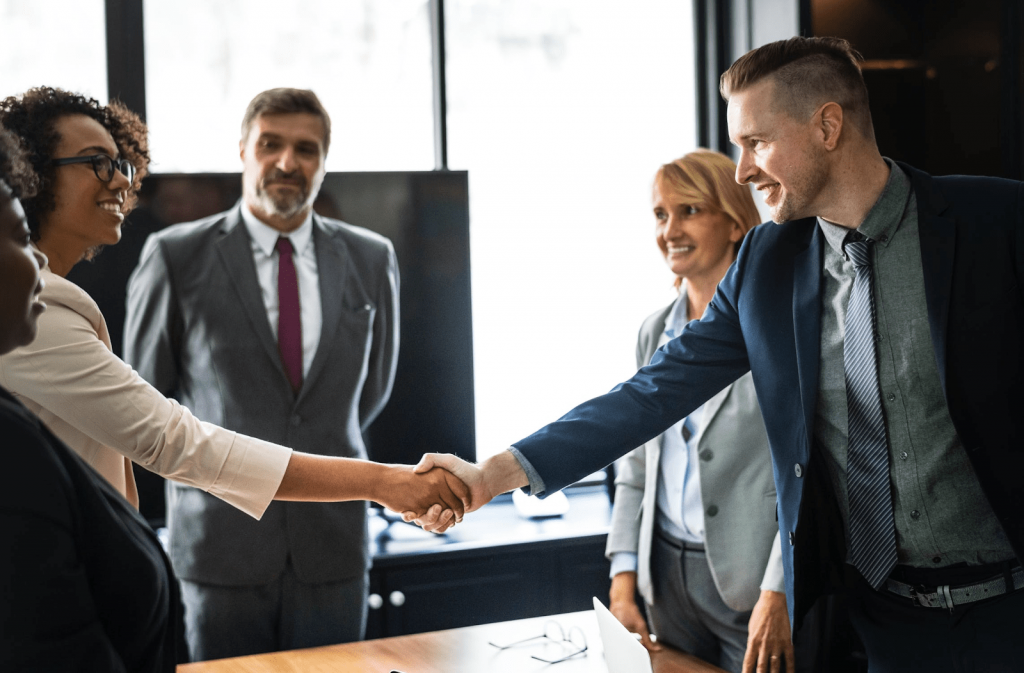 When you walk into any tech store, you get an innovative and modern feeling from it. This same effect is felt when a customer visits your website for the first time. According to EZ Marketing, 75% of users develop their judgments about a company's credibility from website visual design alone. It takes 50 milliseconds for a prospect to establish an impression from their first website visit. I can attest to this, as there have been many times I refrained from buying something after seeing a poorly designed website. After all, if a company has a lousy web design, customers assume that the products are cheaply made as well.
Additionally, these first impressions don't only affect your customer base, but also the type of talent you can hire. For instance, in my time applying for jobs, I have stumbled upon many websites with bad design. Many of the websites had many flaws from spelling mistakes to outdated designs, which ultimately made me scrap my application. Hence, you should design your website with the same dedication as if you were designing a physical store. In the end, long-lasting first impressions of your company could not just impact your sales, but also your internal talent.
Customer Service
As previously mentioned, a website enhances many aspects of the business and one of these factors is their customer service. One of the main ways that it can aid customers is by providing them with more information about the company. In fact, as EZ Marketing also states, 86% of the visitors want to see product or service information. This includes information about the company's products, founders, public events, and much more. In essence, 65% of visitors search for contact information, and 52% seek an about page. Hence, a great website is one of the most efficient approaches to reach your customer base and engage with them.
Nevertheless, you should not overwhelm the visitor with tons of information, as it would not be good web design. Instead, you but should display information in a way that makes it simple for the customer to find and process. Moreover, with today's reliance on smartphones, a good web design should also consider a mobile-friendly way to achieve customer service.
Brand Identity Through Web Design

As with first impressions and customer service, good web design plays a large role in your brand identity. For instance, if you have a sloppy website that lacks customer service, the user would not only generate a negative impression but also associate your brand with being cheap and unprofessional. Thus, unless your brand mantra focuses on cheapness and unprofessionalism, you should avoid poor web designs. Additionally, this is also the best place to improve your trust with your consumers. You can teach them more about you, and show you deliver the products/services you market.
Although you should be practicing good functional designs (such as where to place the "Call to Action"), you shouldn't just copy whatever design is common. This would make your brand feel like it's copying another. Additionally, not all designs work for all types of businesses so other's designs may not fit your business's style. Hence, you should be implementing favorable functional designs, but also with a twist of your own brand identity to make it more unique and relatable to your company (Increasing the consistency of your brand).
Web Design With SEO

Search Engine Optimization (SEO) is a factor that needs to be considered for anything a company does, especially it's website. SEO is basically trying to make it so that your website appears higher up on a specific search term. There are many ways to do it, due to the number of factors that are taken into account. For example, for a skateboard company, it would be important for them to include the word "skateboard" on their website. This is because when users search for skateboards, there will be a higher chance that the company's website will appear. The reason being that the presence of the term would signal that their company website is about skateboards. Of course, there are many more factors to be considered, which another one of our articles explores. All in all, a good website design leverages SEO, assuring your website is more accessible for prospective customers.
Engagement

Forming part of the benefit of customer service, this one is particularly important for a company, as engagement is what ultimately leads to sales and profits. With great web development, users are able to engage with your company more often. For example, they would learn more about your company, participate in your social media, or even attend your events. This is because many marvelous web-designs position CTAs (calls-to-action) effectively on the website. These calls-to-actions captivate their users to sign up for newsletters, events, or the purchase of your products and services. Therefore, any company should consider the use of exceptional web design if they want to improve their customer engagement.
Competitive Matching Using Web Design

This is not necessarily a benefit but highlights the importance of good web design. This is because although practicing great website design offers many benefits, not doing so can come with harsher negative effects (As we have seen from previous examples). For example, if your website looks terribly made, it will affect your brand identity, as well as your customer's perception of your products, ultimately affecting your sales more significantly than if you were to have an average or exceptional design. Therefore, my point here is that by introducing superb web design, you are basically competitively matching with your competitors, as it is a widely common expectation in any industry involving a website. All things considered, although good web design results in many benefits, not doing so result in many consequences, which is why many companies should consider its practice.